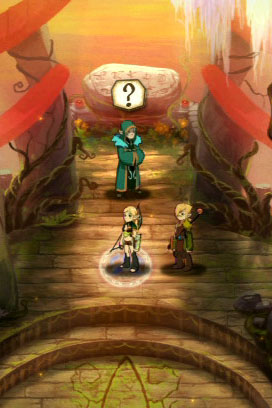 ANWEN (SYLVAN) :
A promising Elven tracker and hunter. She hides, grimly swearing to follow people who destroyed her camp. She cares deeply for the forests and their inhabitants.
WALL ABILITY :
Sylvan walls re-grow every turn and eventually reach full strength thanks to its plant-like nature.
SPELL (ARROW STORM) :
The Hero aims and fires a barrage of arrows into the enemy's battlefield.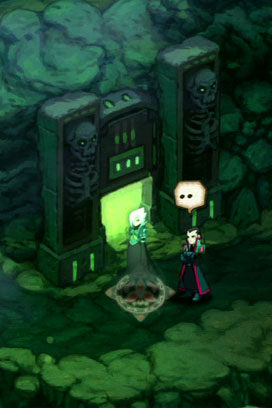 FIONA (NECROPOLIS) :
A beautiful young woman. Fascinated by mysticism, and the occult. She is given a mortal blow during the Prologue, she will try to find her way back to her body and her life.
WALL ABILITY :
Necro walls can be formed when your units are killed in battle. When an enemy attack plows through Necropolis units, those units shatter into bones that reform walls at the beginning of your next turn.
SPELL (BLOOD RITUAL) :
All idle core formations become walls with a Power equal to the core unit's toughness value.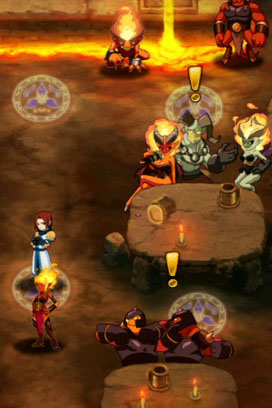 AIDAN (INFERNO) :
A handsome young man; sensible, sensitive and soft. Confident. Older brother of Godric. Often bitter and jealous, he will change the way he views himself and his life, corrupted by power.
WALL ABILITY :
Inferno walls will deal fire damage to attacking units.
SPELL (FIERY BRIMSTONE) :
All walls on the player's battlefield turn into fiery brimstone and launch at the enemy. The stronger the walls, the harder they hit!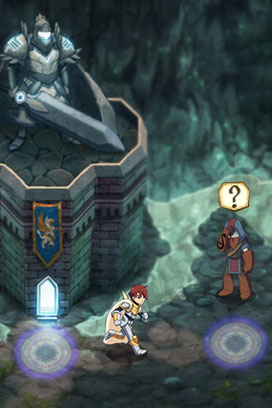 GODRIC (HAVEN) :
Son and heir of Lord Edric, Duke of the Unicorn, he will try to save his father's name which has been sullied. Godric is defined by his strict sense of order and duty and by his unswerving allegiance to the Griffin Empire.
WALL ABILITY :
Haven's Castle Walls are stronger than average.
SPELL (EDRIC'S SHIELD) :
Godric defends the end zone with a shield worth 50% of his max HP for 1 turn. Any remaining power is doubled, then launched across the battlefield at the enemy.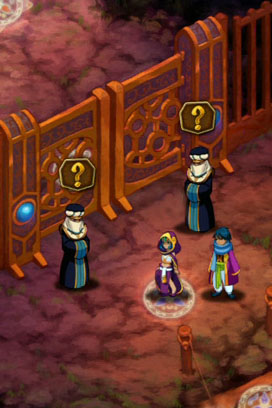 NADIA (ACADEMY) :
An unusually gifted mage. Confused and amnesiac since her mother bequeaths all her power and knowledge to her with her dying breath However, she has the ability to predict what will happen next.
WALL ABILITY :
The longer the wall, the more the wall is protective. Used poorly in battle walls will seem weak and insignificant.
SPELL (LIGHTNING STRIKE) :
5 Powerful lightning shots randomly strike the enemy's battlefield, inflicting damage to anything they hit.